Back on mother's day, they got me a new coffee maker. Which, all by itself, would have been awesome. In addition to that, Jazzy girl made me the most awesome present...
A Rodney McKay Chibi.
I took Rodney to work with me and hung him by my workstation, where he glowered at me while I grinned like a loon and my coworkers pointed and giggled. I tell you, it's amusing when you have an irate customer on the phone and all you can do is *not* giggle because you are thinking about all the ways McKay would be insulting their intelligence if he was listening in...
But I was content for only a short time. Rodney was getting pissed off hanging around by the back of his pants, all alone. He was
lonely
. He missed John.
So I started harassing Jazzy girl. She just rolled her eyes at me.
I whined. A lot.
And lo, she-who-creates SGA Chibis took pity upon her mother (or more like got really tired of all the whining) and put Prismacolour to paper and created me
a John Chibi.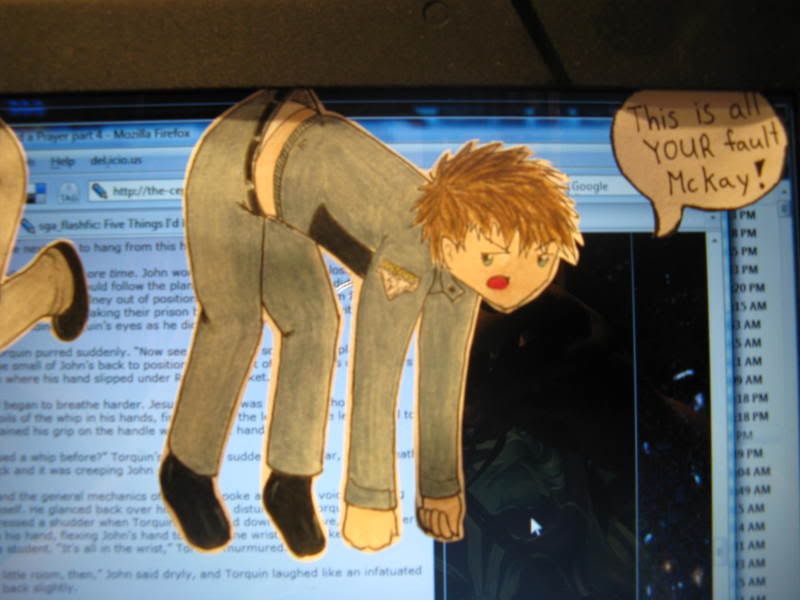 Hee! They are together at last!
Even if John's not too thrilled about it.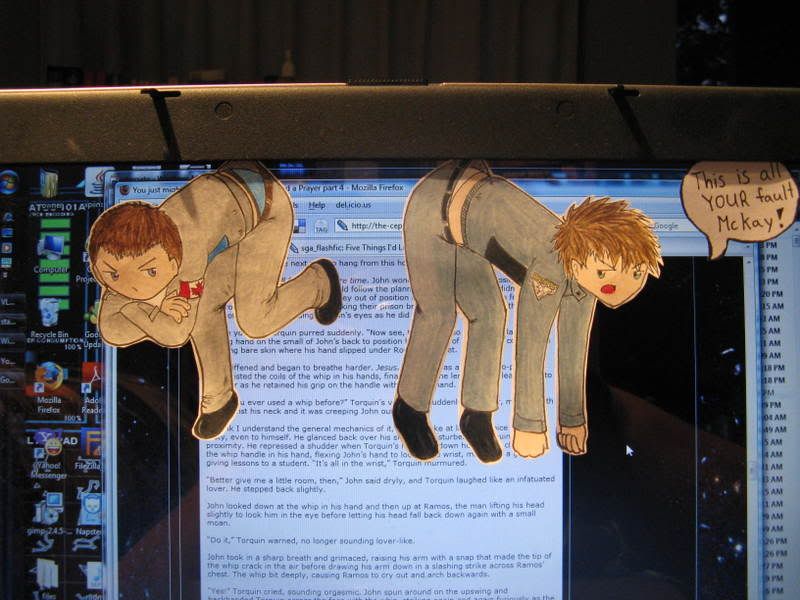 As a side note: can you figure out who's story is on the screen behind John and Rodney? It was a recent Team Home entry for the
mcshep_match
.
I may have mentioned, in the past, that I have awesome kids. I would just like to reiterate that one more. Awesome. Kids.
Current Mood:

amused