MOAR COOKIES!
So first, some plain Jane Merry Cookies. Simply ice box recipe, you can roll the dough in a log and garnish with eny number of decorations before slicing and baking. We started with green sugar sprinkles for the outside.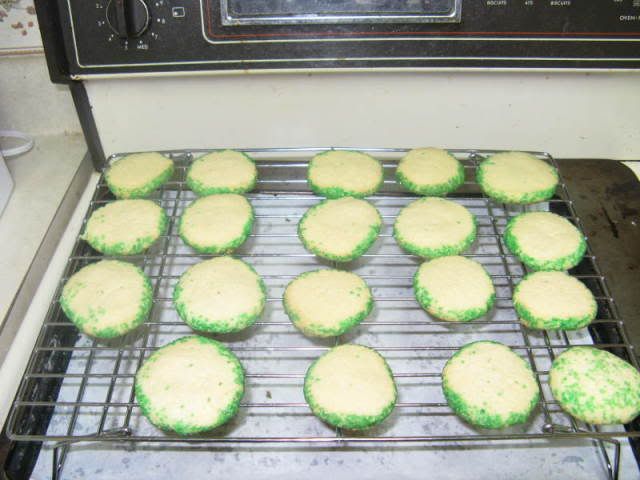 Next, I made candy drops. I can't find my favorite recipe, which is a drop cookie dough, so I just used a basic sugar cookie dough and mixed it all up. I usually use mini m&m's for these since what I used to use - multi-coloured, mini candies can't seem to be found *anywhere* in Vancouver anymore. However, I forgot the m&m's, so we just used chocolate chips. Hey, those work too.
Mexican Wedding Cakes!
I love these cookies *so* much! And they don't even have any chocolate in them! Just ground pecans, which makes them so moist and rich and melty. Mmmmm. And I make them with butter, so they have about a zillion calories. But. OMG. So good. Did I mention no chocolate? I know! I'm stunned too!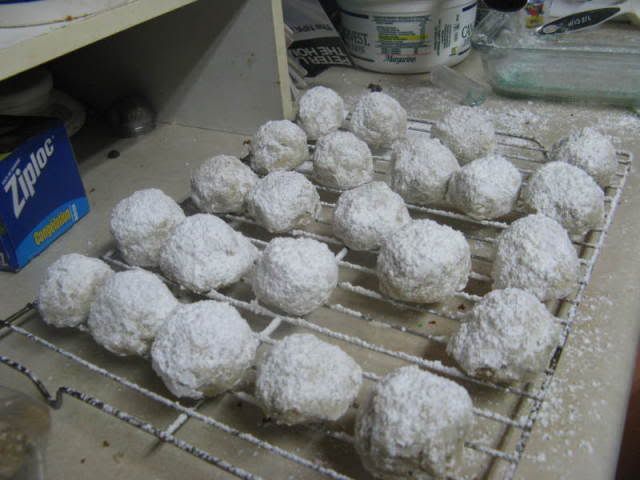 Girly Girl, painting the Egg Nog cookies. The kids just love making these - every year, they can't wait to cut out the shapes and paint them all sorts of wild colours.
RODNEY!
Because I *have* to. In previous years, I made Angel and Spike. Well, I've moved on, and my heart now belongs to a snark Canadian scientist.
Note the downturned slash of his mouth. Bwahaha!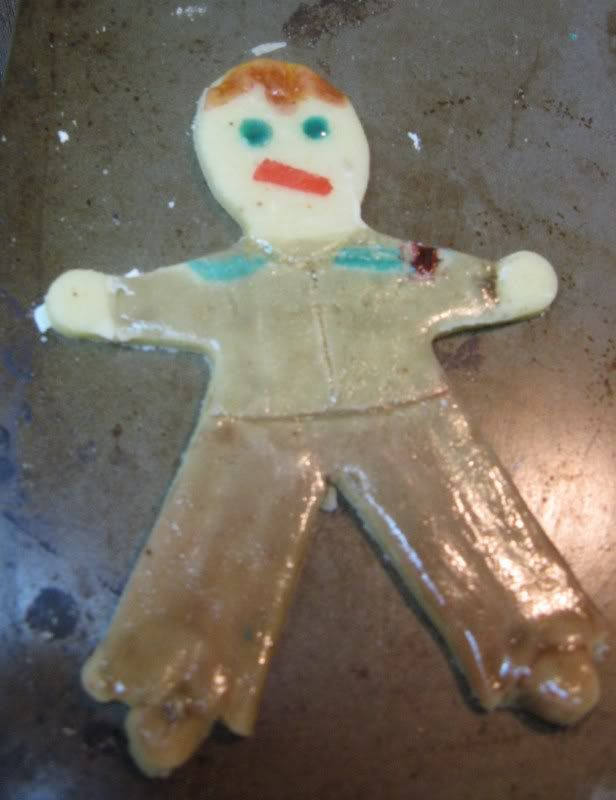 John is happy!
John needs poofier hair. Clearly, I need to make John ver. 2.0 as this John cookie is approaching FAIL status.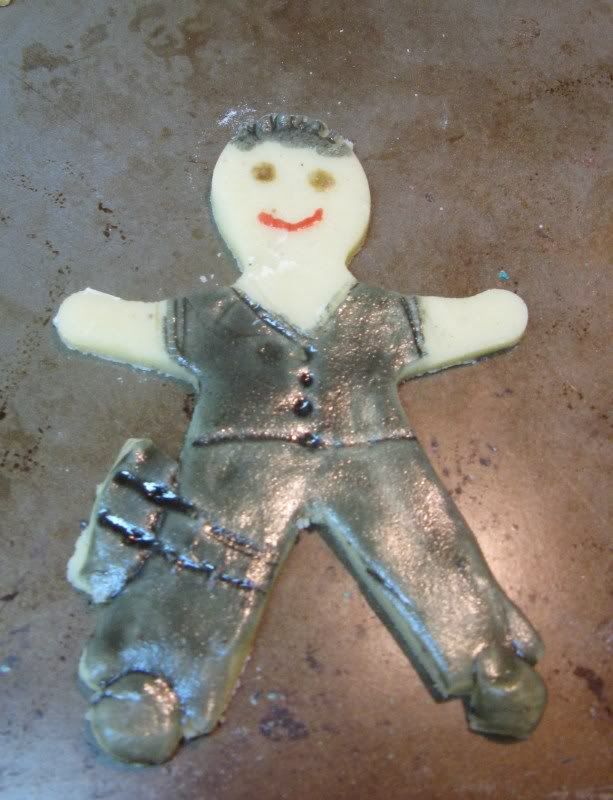 Teyla!
Now with Bantos Sticks!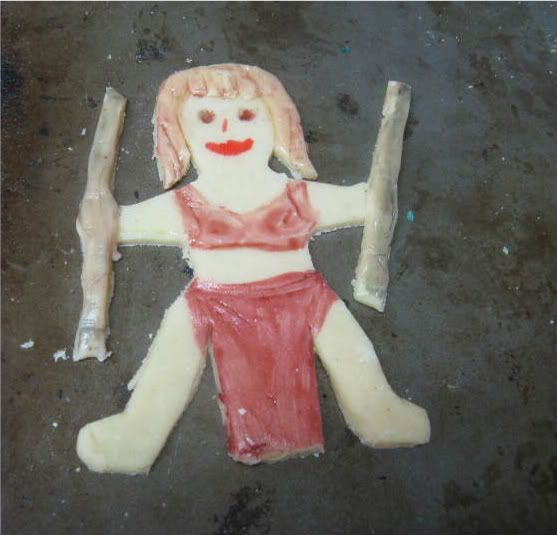 TEAM PHOTO OP!
Hmm, something's missing - oh yeah! I need to make a Ronon cookie too!