I have somehow been transported to Hoth.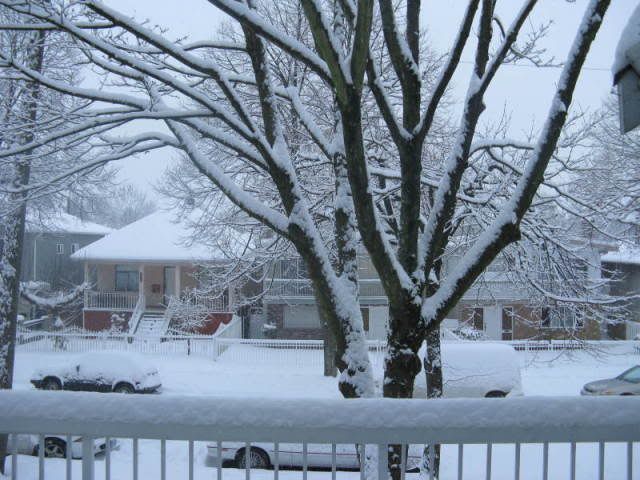 I like the fact that we don't get snow in Vancouver.
Usually.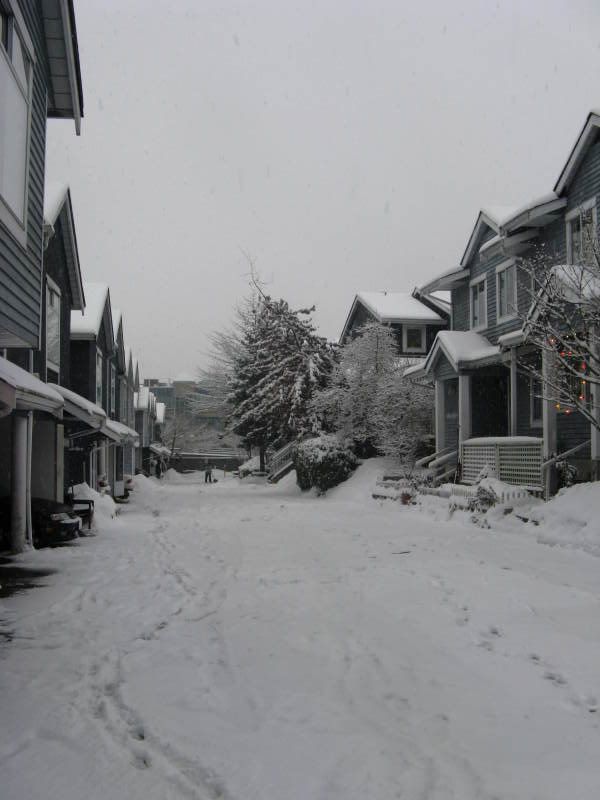 Sigh.
So. Stuck at home, cuz I ain't driving in it if I don't have to (I mean seriously, *I* know how to drive in it cuz this is what I grew up with, but the native Vancouverites *DON'T*).
I had bored kids who would normally go with their dad on a Sunday, and he wasn't driving in this either (thank God! I don't trust him behind the wheel in adverse conditions)
I wasn't going to take them swimming because, a) see above and not driving, and b) if they walked, they would turn into Popsicles on the way home
So. I got out the craft stuff and got them to make some Christmas cards for their dad and grandma and various others.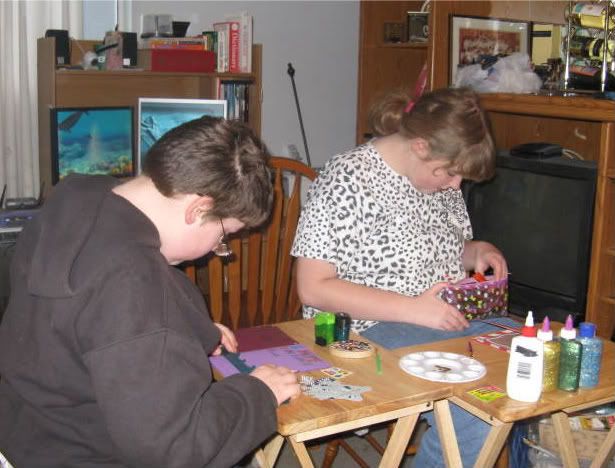 Monkey boy is a little tired of his snap-happy mom.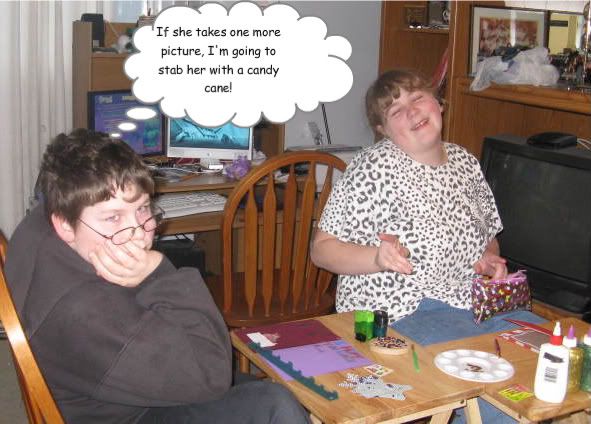 I can't help myself. I really love having a digital camera!
So. While the kids were crafting, I was deciding what cookies to make next.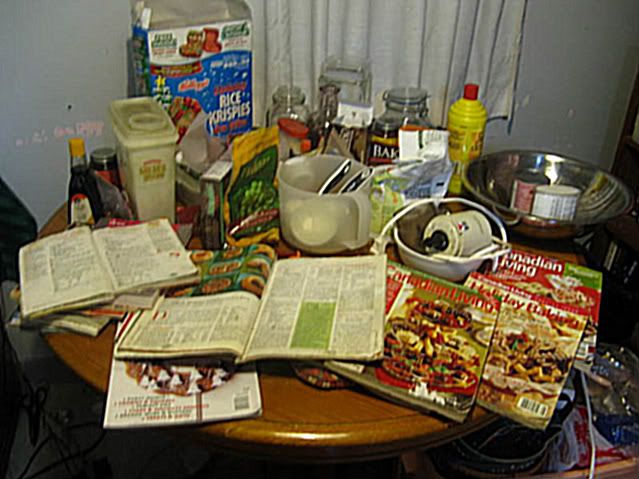 I had misplaced my favorite recipe and it was driving me NUTS, but I found it - YAY! I really need to just type up my collection of favorite recipes and put together a booklet of my Christmas favorites.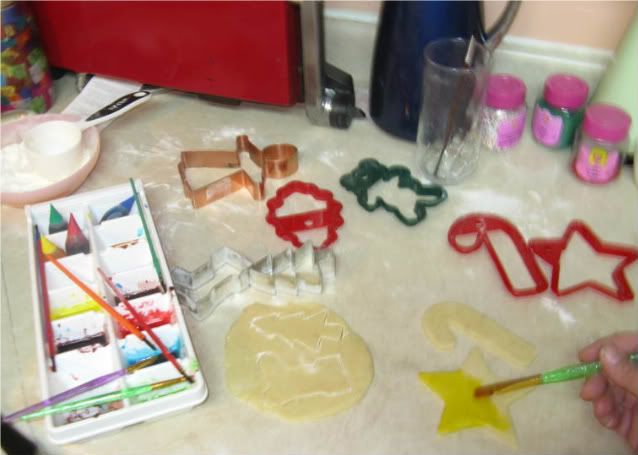 Girly girl has made a double batch of the Eggnog Cookie dough a couple days ago, so I needed to finish that up first off. The egg yolk paint makes the colours very vibrant when they're baked.
Under the eggnog cookies are a Candy Drops that everyone loves so much - milk chocolate and Skor bits. I have yet to meet someone who *doesn't* like these ones.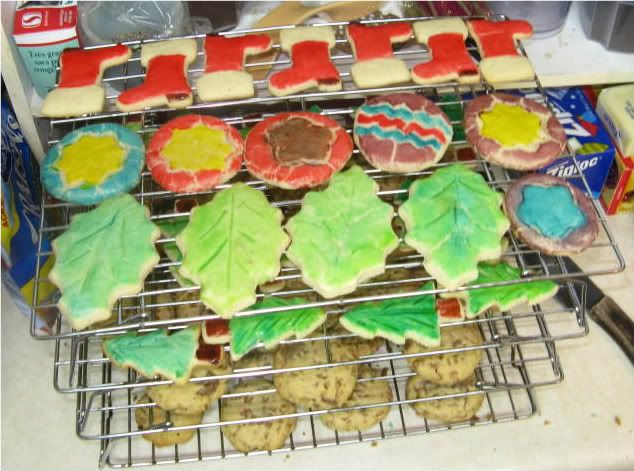 Ronon and John ver 2.0 put in an appearance.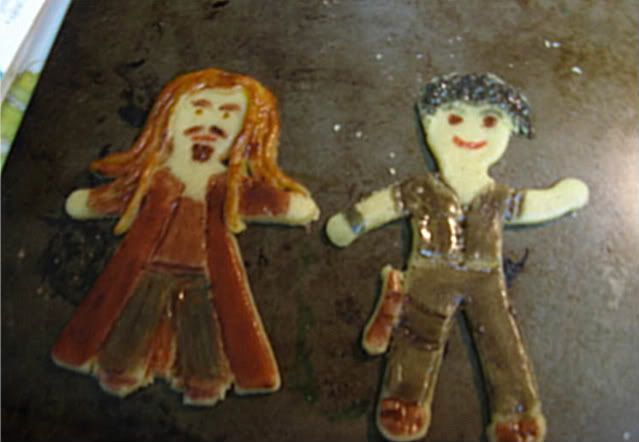 Rodney was relived. But he hid it well and lit in to them both about taking so long and leaving him all alone in the strange kitchen with all the weird cookies who didn't appreciate his true genius.
John and Ronon took it in stride.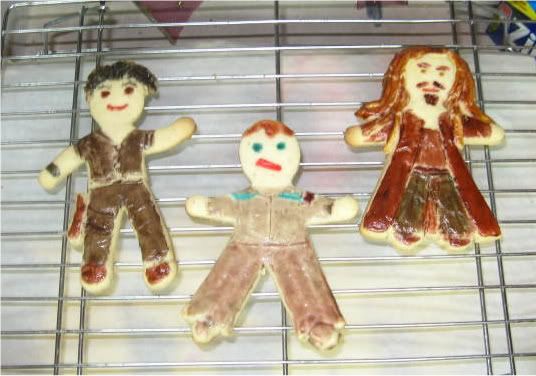 Then, an Ancient appeared!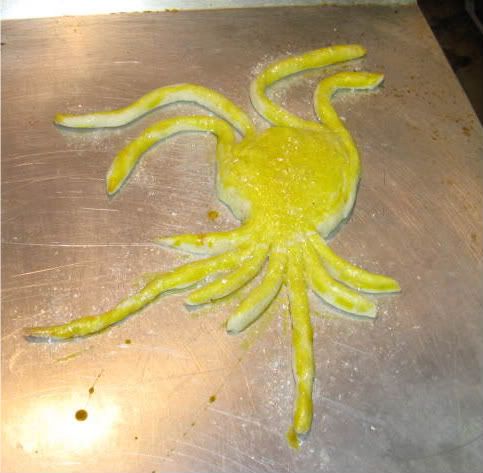 Rodney panics: "OMG, JOHN! DO SOMETHING!"
John waves: "Err. Hi."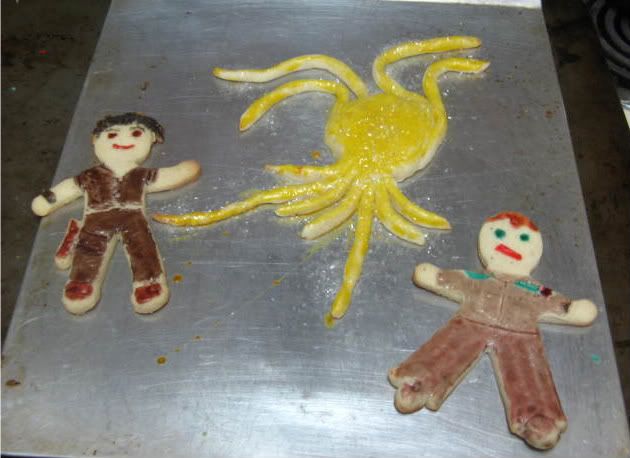 Everyone gets along on the cooling rack. Cuz I said so.
Thus endeth the cookie crack. For today.
Under the tag lies horrific scenes of snow, kitchen mayhem and baked SGA characters.