From Wendy.
I think we should send her chocolate, n'est-ce pas?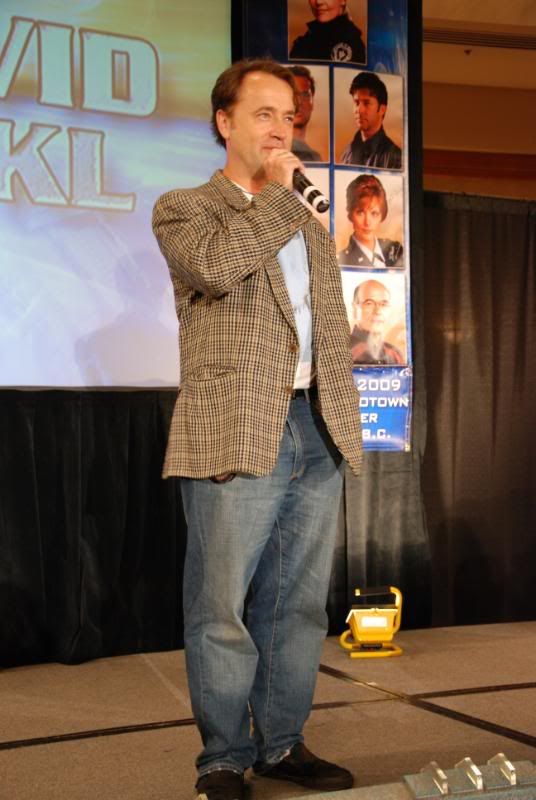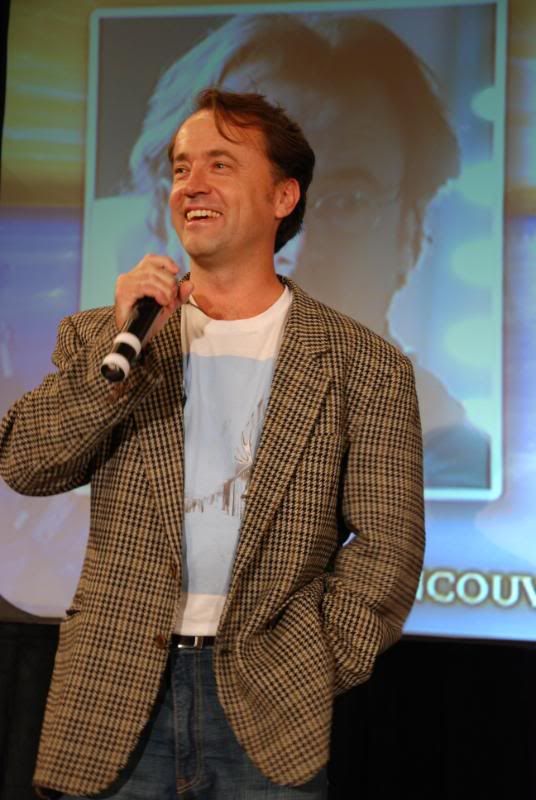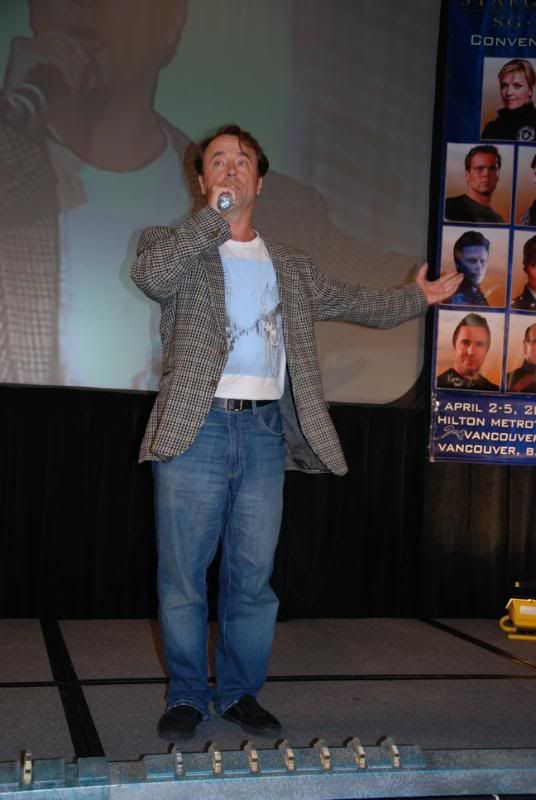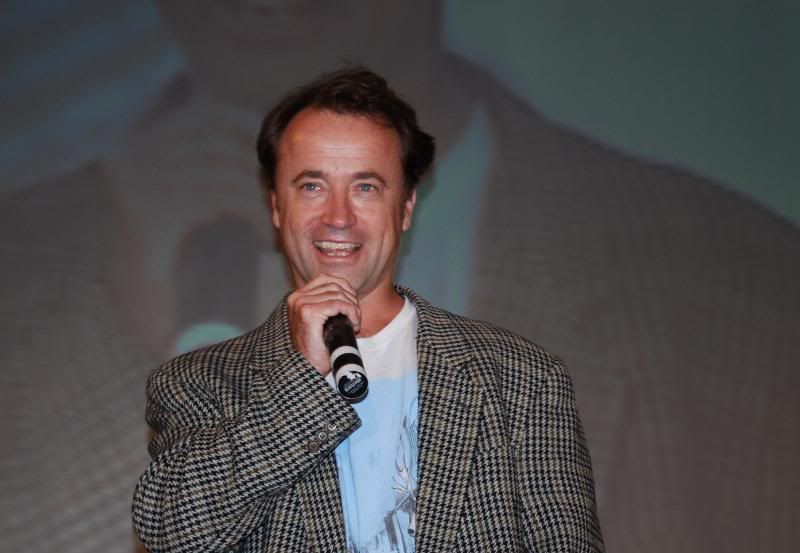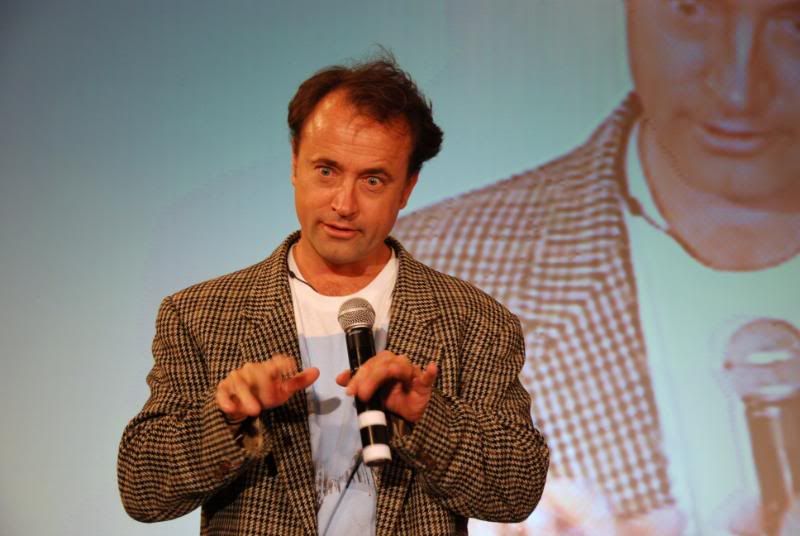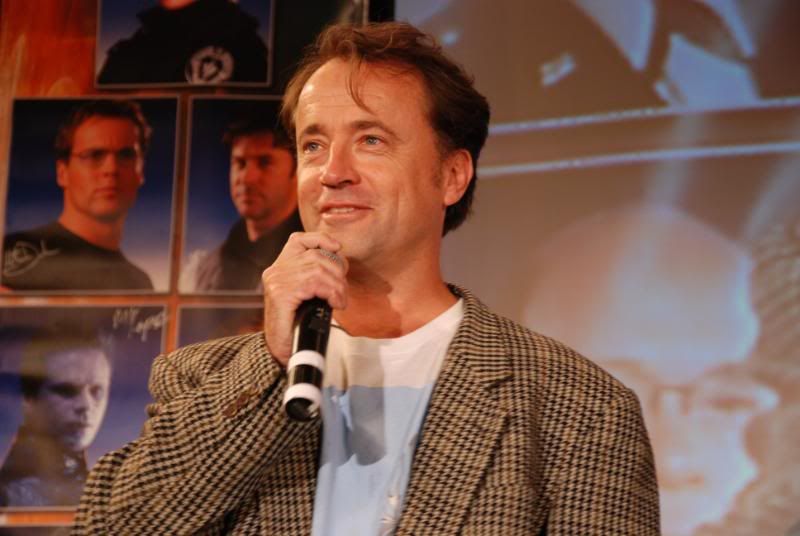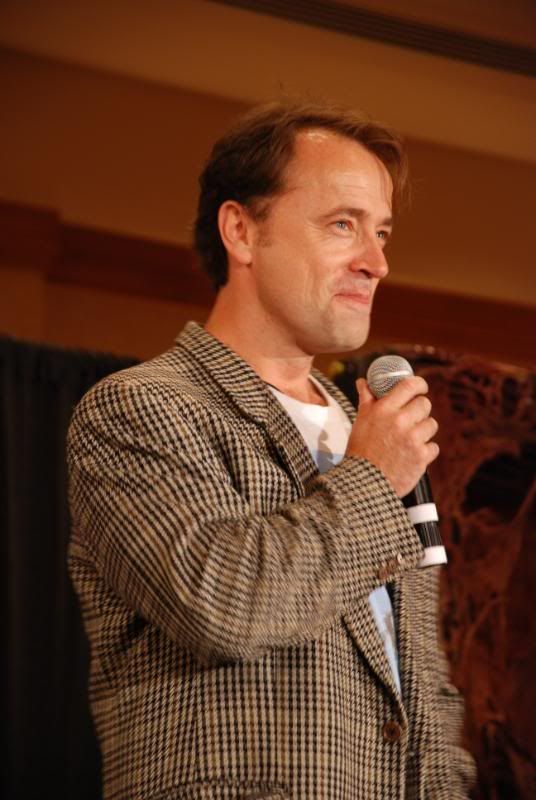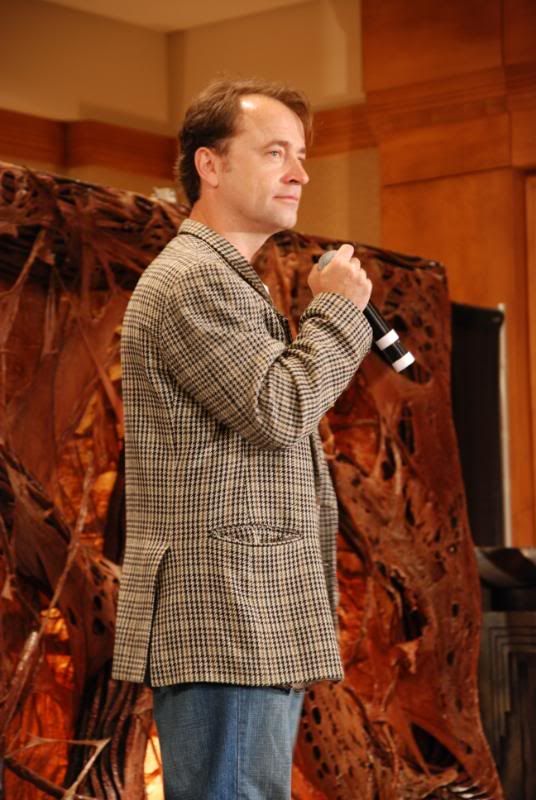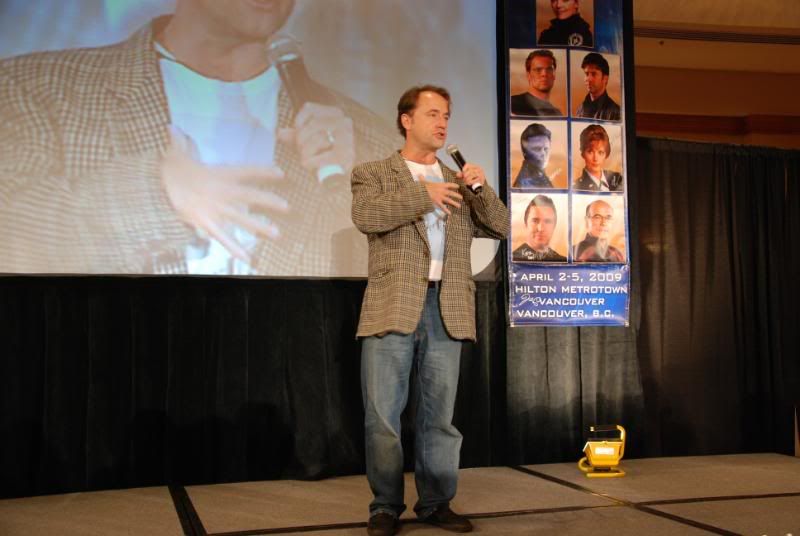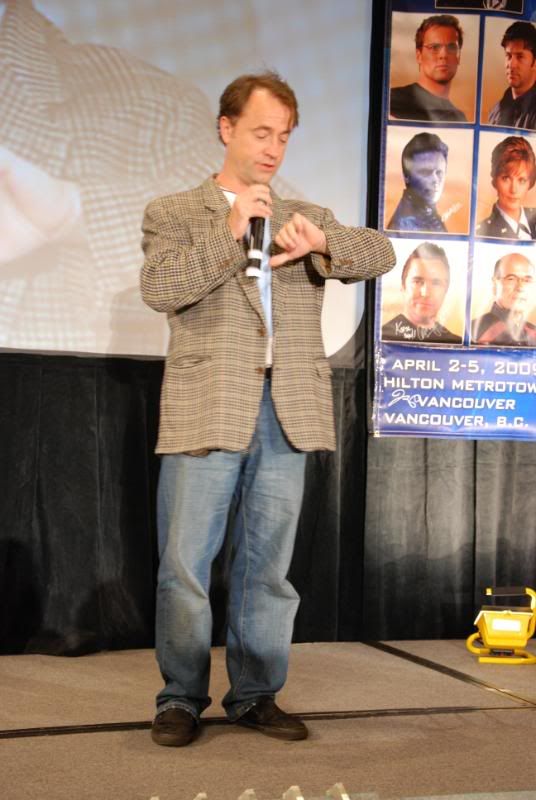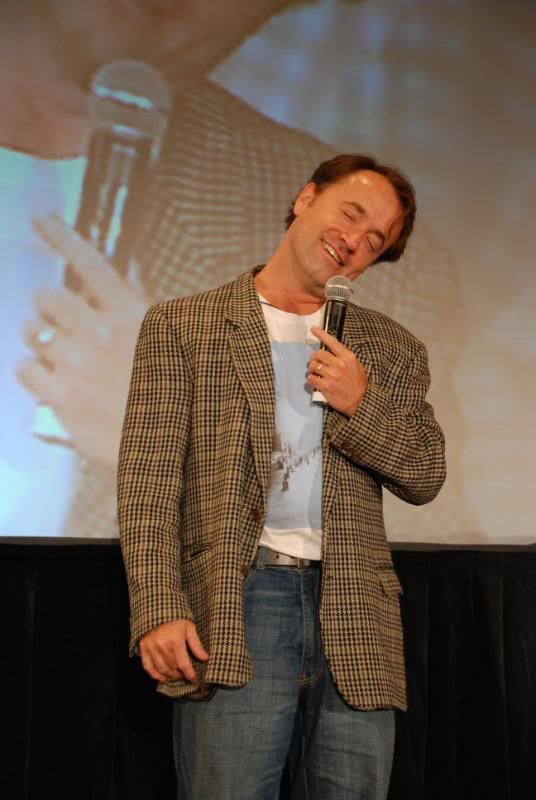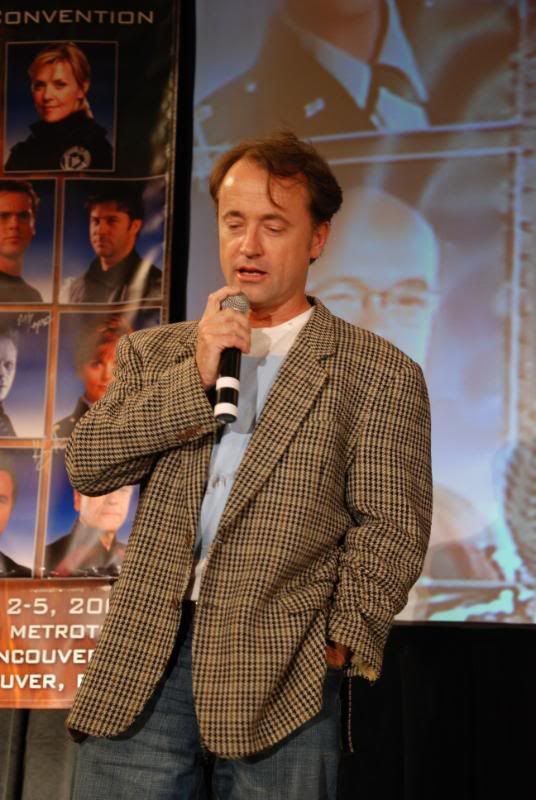 The picture below is apparently from when someone Twittered Hewlett to tell him what David Nykl said about who would win in a physical fight between Radek and Rodney (brains notwithstanding) - Hewlett's response on Twitter had been, "Radek who?"
The story goes that Nykl then invited everyone in the audience who had a twitter application on their cellphone to twitter Hewlett immediatly with a barrage of "ROdney who?"
It would be amusing to know exactly how many tweets Hewlett received. I wonder if someone will ask him next time he's at a con?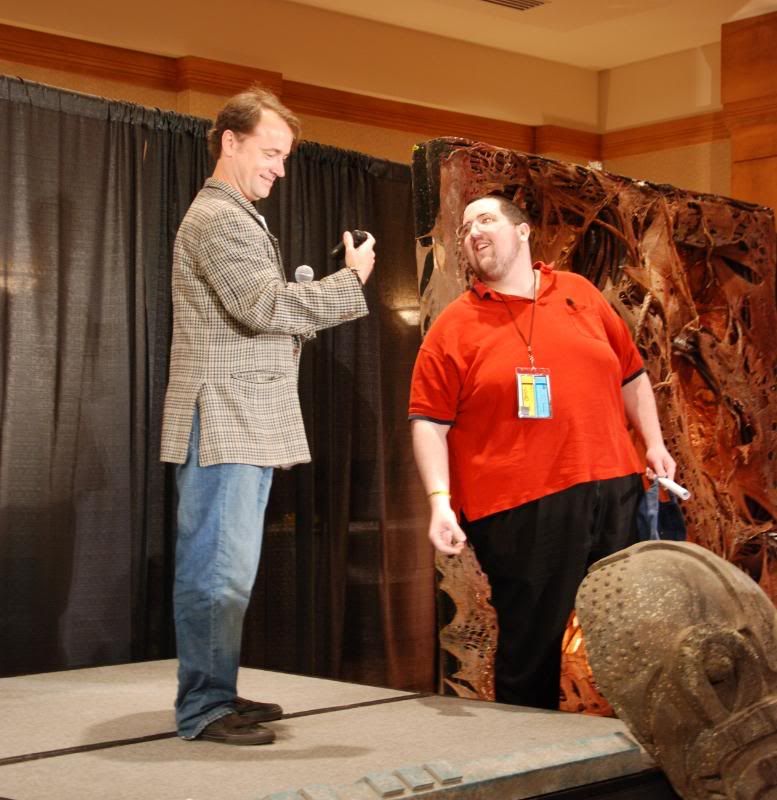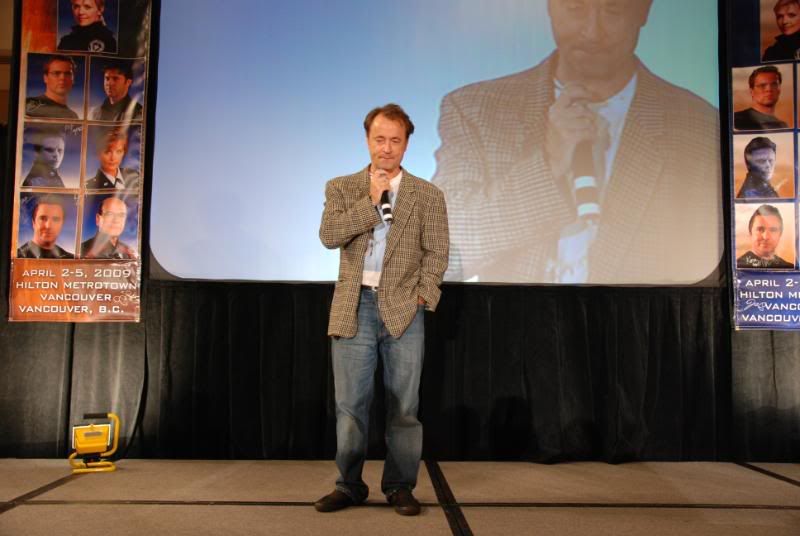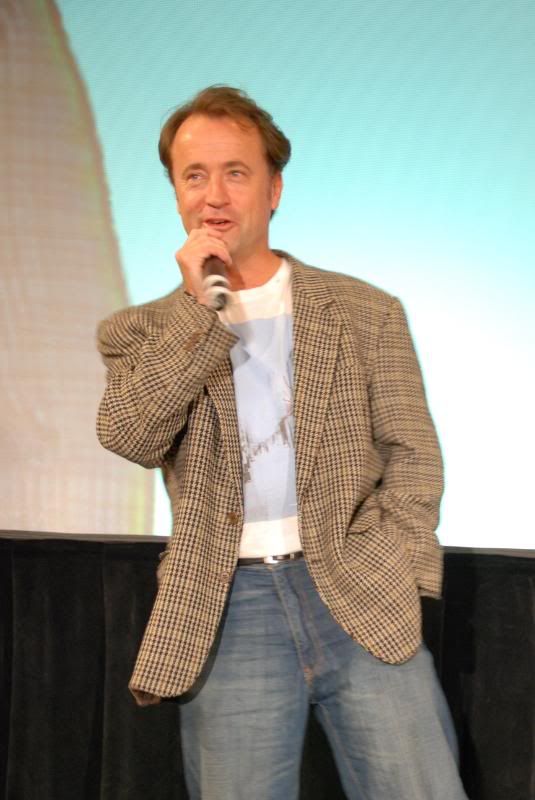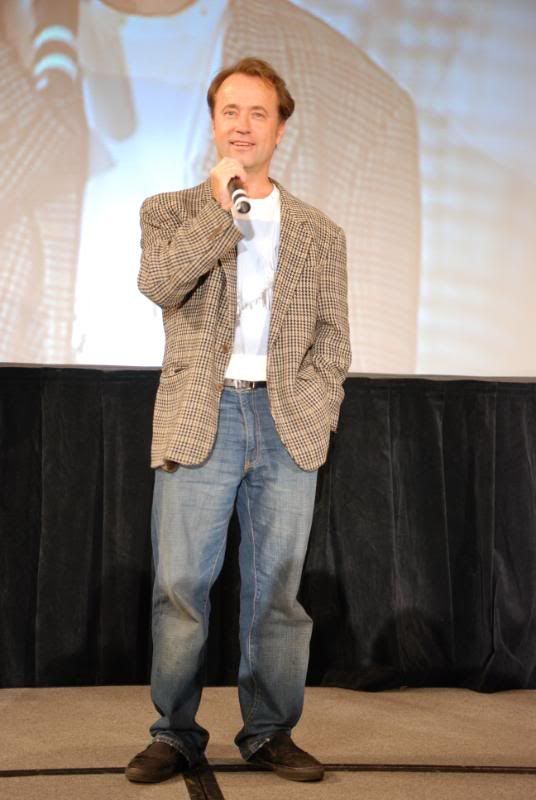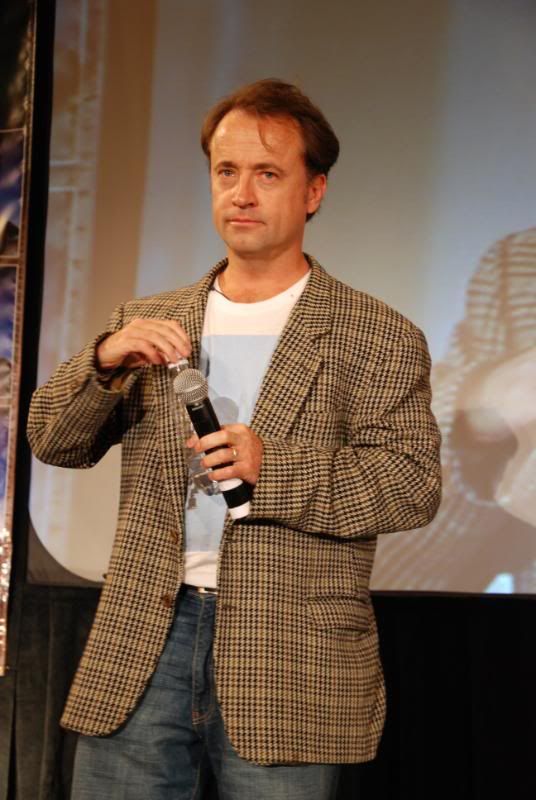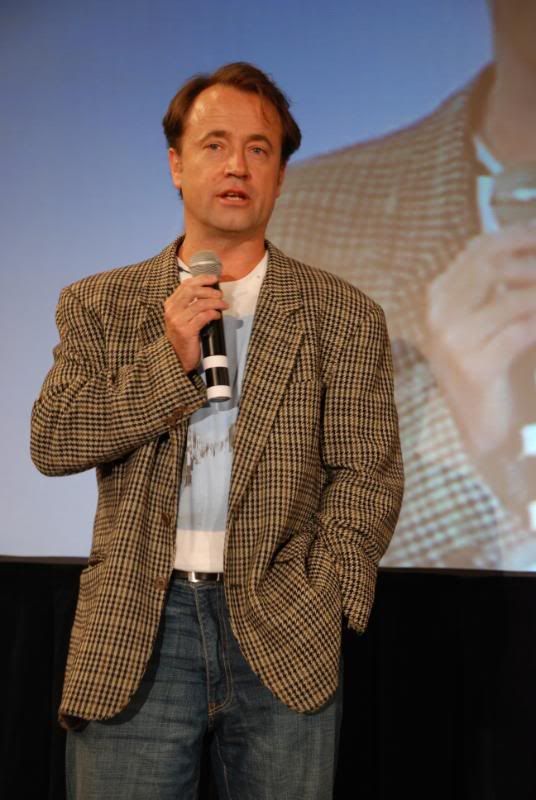 Nykl should really come to VCon and be part of the Turkey Readings. He's pretty much doing his own version of them here on stage, by making these poor happless fans act out the passages he's reading from a book of questionable taste...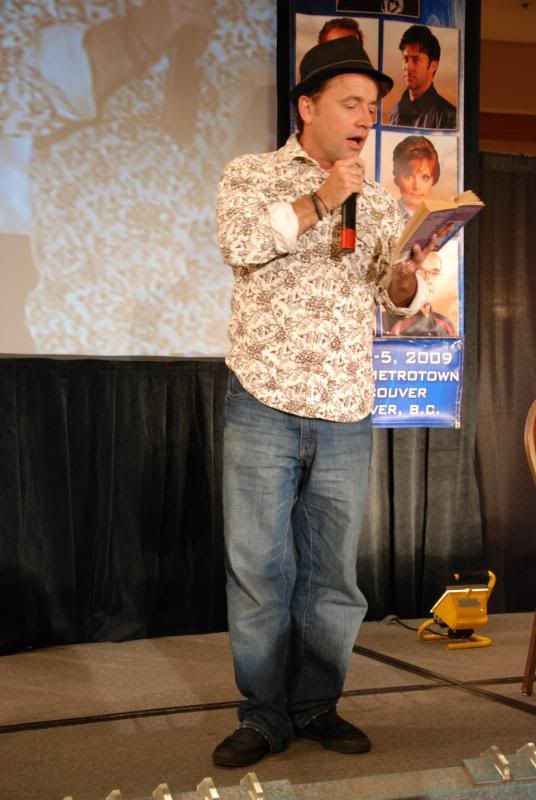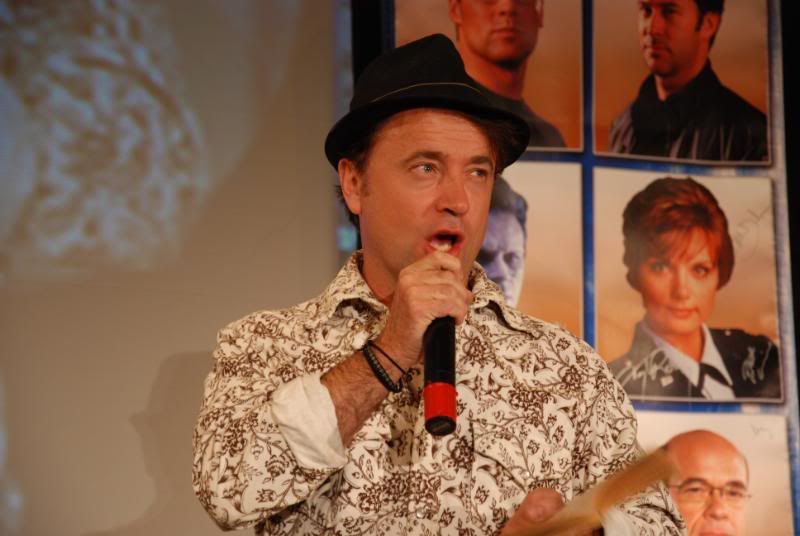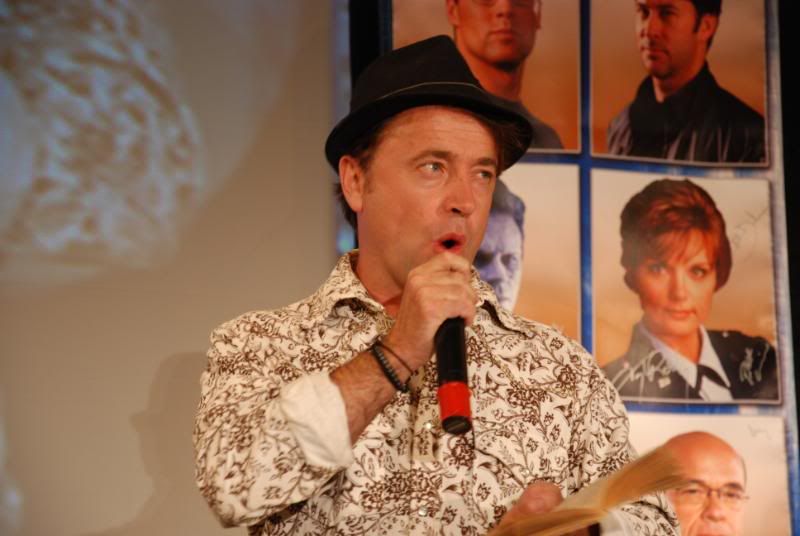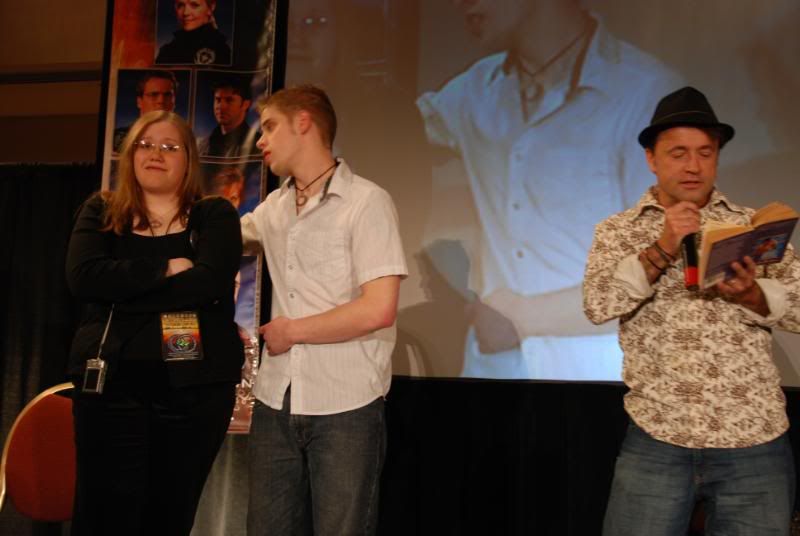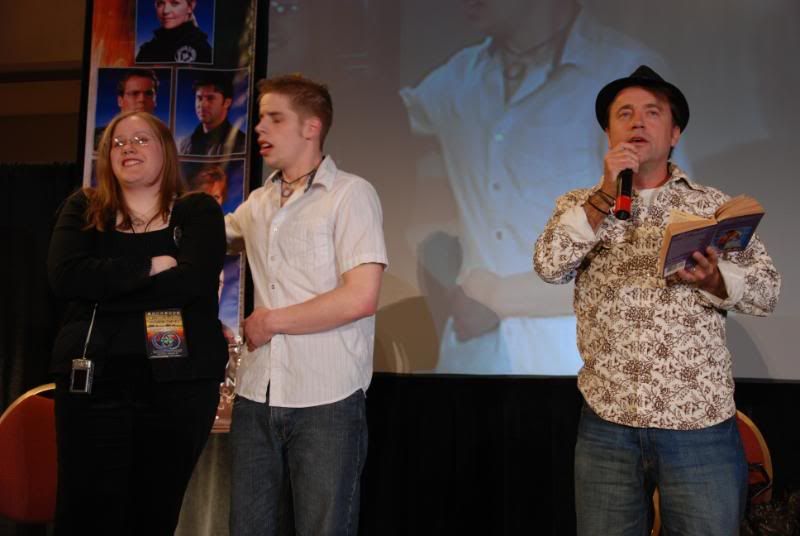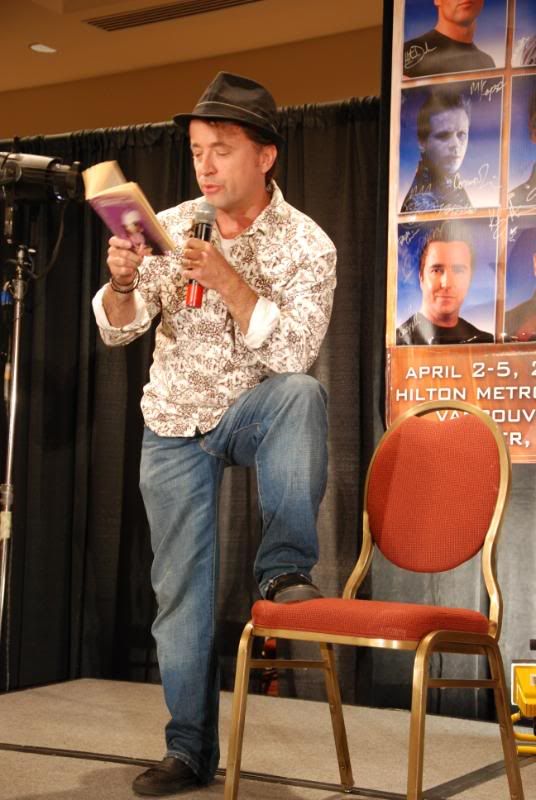 Pictures of David Nykl.